Tax Exempt Prospects
If you are a Indie Hacker targeting tax exempt organizations, the CSV files below may help you develop a list of prospects. There are plenty of ways to take one of these lists and locate a prospect. You will need to dive into the data and do things that don't scale to find the gold.
For example, PicPack can help sports teams collect photos and videos from people on the sidelines. I am currently prospecting amateur sports clubs. This list of clubs, sorted by reported revenue, has been a great way to pre-qualify who I might want to reach out to in a cold email campaign.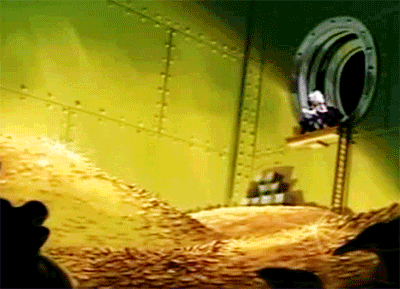 How is this list organized?
The IRS categorizes organizations by NTEE. The National Taxonomy of Exempt Entities (NTEE) Code is used to classify an exempt organization by its primary activity. The CSV files below are grouped by the NTEE code to help target your prospects:
A - Arts, Culture and Humanities
B - Educational Institutions and Related Activities
C - Environmental Quality, Protection and Beautification
D - Animal-Related
E - Health – General and Rehabilitative
F - Mental Health, Crisis Intervention
G - Diseases, Disorders, Medical Disciplines
H - Medical Research
I - Crime, Legal-Related
J - Employment, Job-Related
K - Food, Agriculture and Nutrition
L - Housing, Shelter
M - Public Safety, Disaster Preparedness and Relief
N - Recreation, Sports, Leisure, Athletics
O - Youth Development
P - Human Services – Multipurpose and Other
Q - International, Foreign Affairs and National Security
R - Civil Rights, Social Action, Advocacy
S - Community Improvement, Capacity Building
T - Philanthropy, Voluntarism and Grantmaking Foundations
U - Science and Technology Research Institutes, Services
V - Social Science Research Institutes, Services
W - Public, Society Benefit – Multipurpose and Other
X - Religion-Related, Spiritual Development
Y - Mutual/Membership Benefit Organizations, Other
Z - Unknown
The List
Each of these files below contains a list of organizations by NTEE code, their location, and the amount of revenue they reported last year. I find it useful to import these into a Google sheet, sort by revenue, and begin my prospect research.
If you find this list valuable, I'd love one of those juicy backlinks to PicPack. If you want to talk indie hacking, hit me on Twitter @jasonwilmot. I would love to swap notes with like minded hackers.
---

---

---

---

---

---

---

---

---

---

---

---

---

---

---

---

---

---

---

---

---

---

---

---

---

---
So what is PicPack?
PicPack allows groups to easily collect and view photos and videos from events like weddings, meetups, or memorials. It was designed to allow everyone within the group or team to easily share their photos and videos without needing to download an app or signup for a service or social network.
Each PicPack comes with a personalized URL that can be shared with the group via a website, email, SMS, or any other communication channel. The creator of the PicPack can add a password to ensure only those people with the password can upload and view photos and videos. Each photo and video can be approved by the creator before sharing with the group.
You can create your first PicPack and upload 100 photos and videos absolutely free. No credit card required. Whether you are organizing a wedding, kids sporting event, virtual event, celebration of life, or family reunion, PicPack is the perfect solution for group video and photo sharing. Click the button below to get started!