If you want to collect photos and videos from groups of people, we believe PicPack is the best and easiest solution for you. Collecting photos from people at weddings, parties, family reunions and other groups who are not connected on social media can be a challenge. PicPack makes it super easy to collect and view photos and videos. You can decide what photos and videos are posted on your personalized PicPack and also add a password for greater privacy.
You can collect and view 100 photos and videos absolutely free. No credit card required.
What about sharing all my personal photos?
The best photo and video storage apps not only help store your photos in the cloud, but also make it easy for you to share with the people in your life. And when you are connected on social media, these sites are the way to go.
A good photo and video app let's you back up your photos and videos from any device you own – whether that's your fancy iPhone, phone, laptop, iPad, or DSLR camera. The better sites also let you tag your videos and photos so you can easily search through your photos and videos
Here are some of our choices for storing and sharing all of your photos:
500px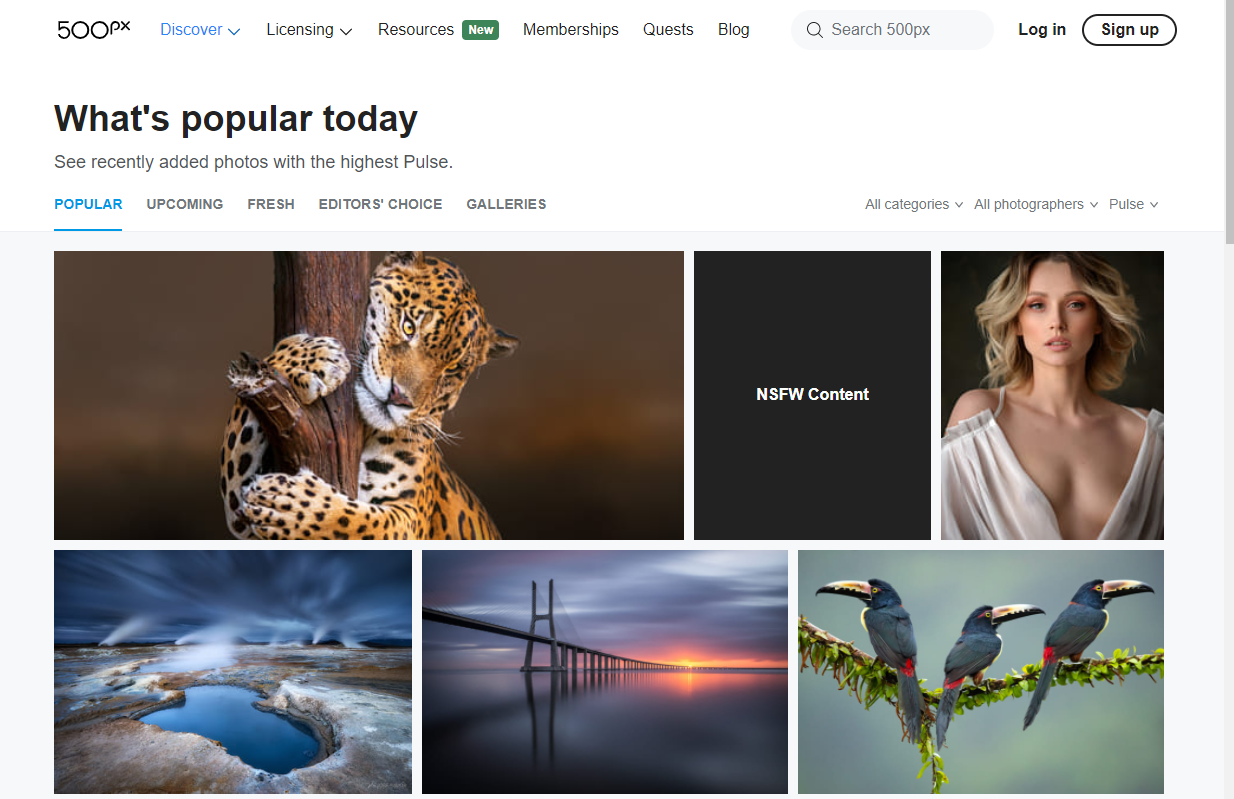 For professionals, 500px provides a very intuitive way to display your photographs. They use the concept of sets and stories to present your images in a compelling way. With the free version you can upload several photos a week and store up to 2,000 over time.
If you want more, you can pay $9.99 for a Professional account or $4.99 for what they call their Awesome account. This gives you the ability to have unlimited storage and other features that allow you to customize the look and feel of your site.
Amazon Prime Photos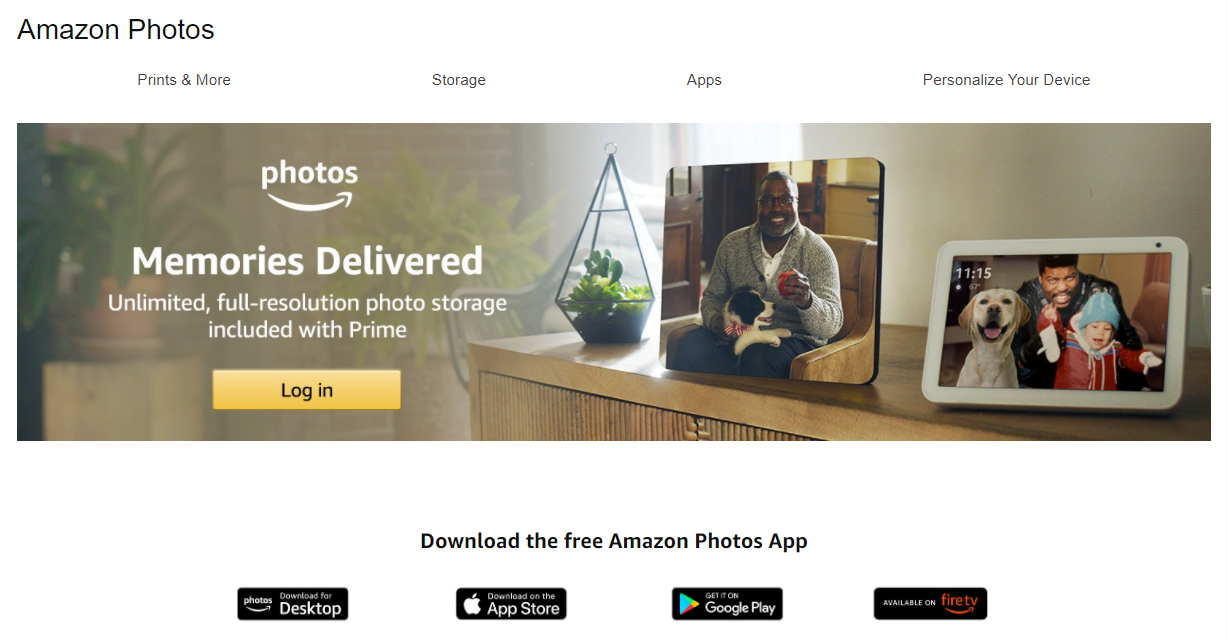 Amazon Prime Photos is a photo site for Amazon Prime members. It lets you store and share unlimited photos straight from your iPhone, Android device, laptop or desktop. Using Artificial Intelligence, it can tags images and videos and figure out it it is a person or a selfie or even something like a pet. The best thing about it it that you can order things like calendars and cards using your photos. And because its Amazon Prime, shipping to your house is free.
As a Amazon Prime member, can can include five family members who can contribute to your photo collection. If you have a Fire TV or Echo Show, you can beam photos straight to those devices. As well, Amazon Prime Photos, much like PicPack, lets you share photos with a larger group.
Adobe Portfolio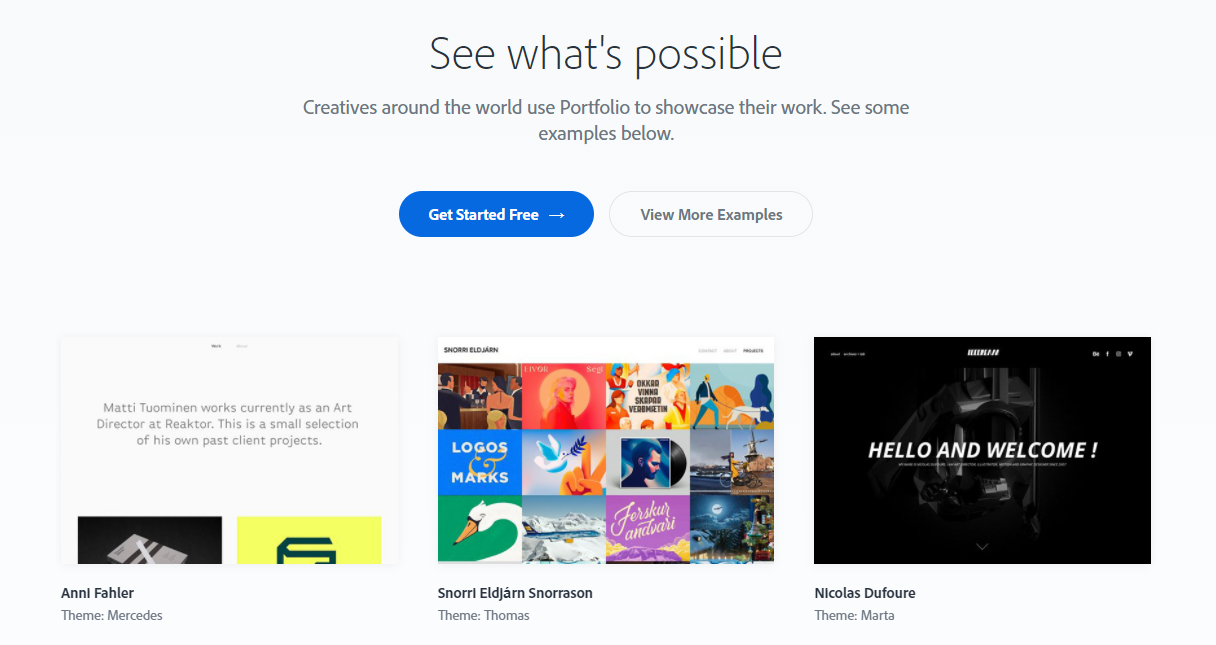 Adobe Portfolio lets people with it Creative Cloud Service store photos. That services allows their users to use Adobe Photoshop and Lightroom. Adobe Portfolio starts at $9.99/month which gives you access to Photoshop and Lightroom.
If you want 100GB of storage, that will run you $52.99/month. With that you will get all the Adobe's bells and whistles, including After Effects, Illustrator, InDesign, Photoshop, and Premiere Pro.
Like most sites, photos and events can be organized using tags and captioned. Having used it in the past, it has one of the cleanest and easy solutions to use. It is mostly for professionals.
ImageShack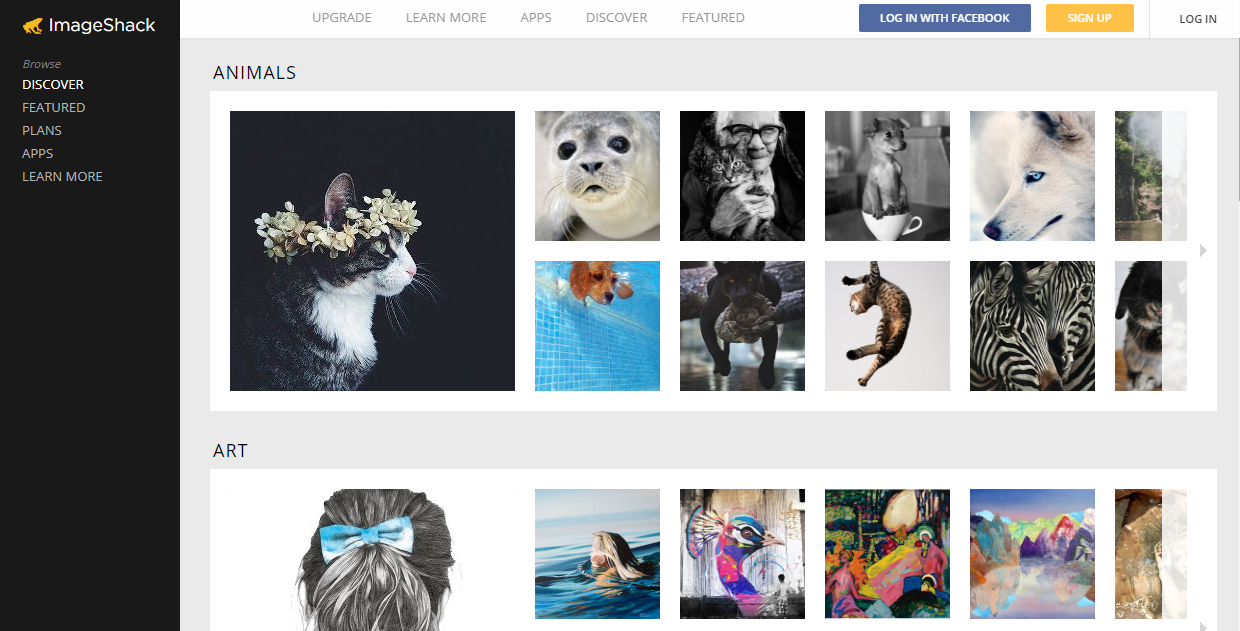 If you want unlimited photos, ImageShack may be for you. It starts at only $3.99/month. We think that is a pretty good deal. With the paid plan, you can watermark photos and share them everywhere. The Pro ($29.99/month) and Premium ($99.99/month) plans add additional data usages for people can view and download your photos. When you select on of those plans you get direct support, image manipulation, and a API should you know your way around code and want to build a custom site.
All photos max out at 25MB. This may be a problem for professionals. As with most sites, you can tag photos. There is also apps for iPhones and Android devices and dedicated software for Mac and Windows machines.
Flickr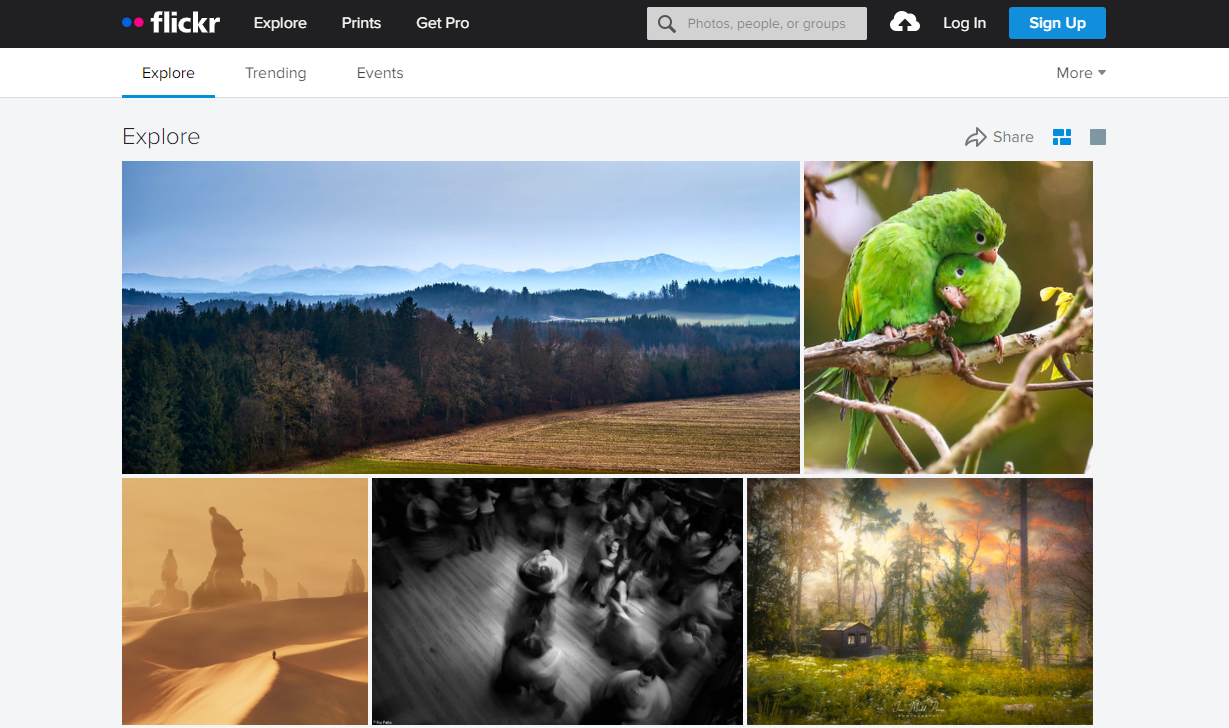 Flickr has been around for years and most would agree it may be the single best solution for storing photos. It offers ample storage and is honestly so easy to use. It is honestly probably the best option for amateur photographers . There is a plethora of features, allowing you to tag and downloading from a bunch of different resolutions. It also lets you see how many people are looking at your photos. Organization is a snap using drag and drop which lets you organize photos into albums and include photos from other people..
There is a maximum of 1,000 photos on the free version. If you upgrade to a Professional account ($60 per year), you get unlimited storage, and can view your images at 5K. This will also remove ads and give you the option to host videos that are 10 minutes long.
Google Photos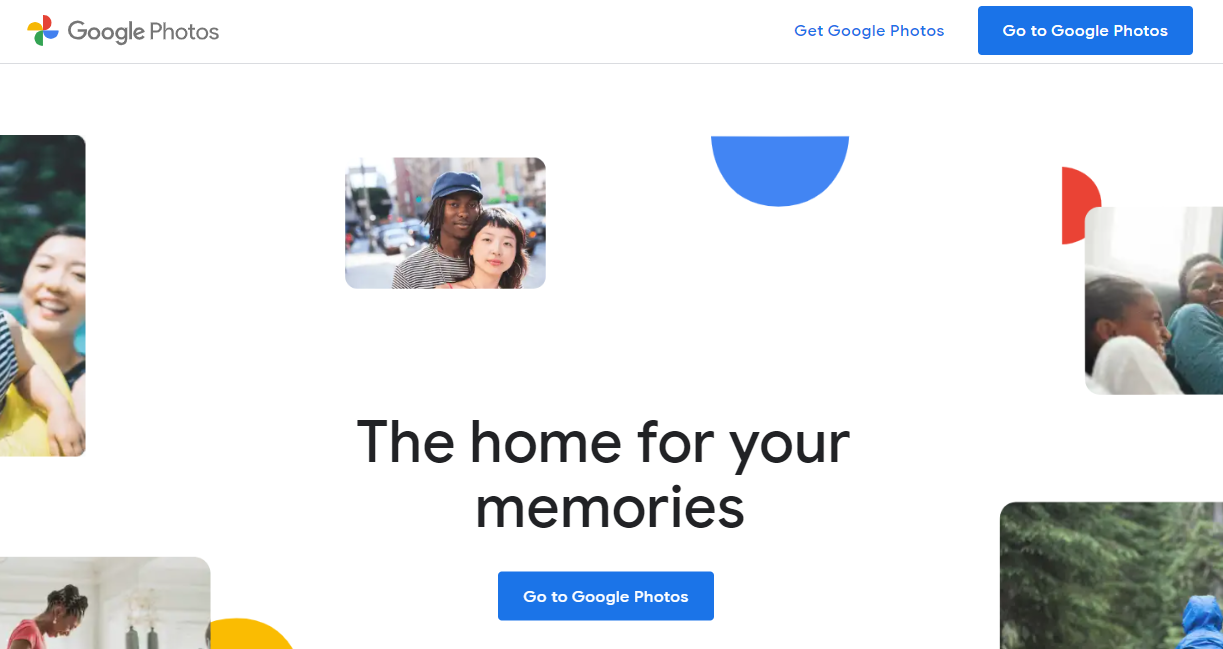 Google Photos is focused on backing up photos and video taken on smartphones. Over time it has gotten a lot better at letting you editing and share your photos. After upload, cropping and edit things like color and brightness. Once you are done, you can create albums that you can shared on the web or with specific Gmail accounts. We think it probably has the best sharing capabilities of all the sites mentioned here.
Google Photos continues to evolve which is great news. What really cool is if Google Photos sees a friend in your photo ( through artificial intelligence ), it will prompt you to share it. It can also do some really new colorize of black-and-white photos. We still haven't figured out what technology they are using to do this but it is really cool. Nest Hub users, you can have your photos show up on those screens
If you are willing to cap your photos resolution at 16MB and videos at 1080p, Google Photos offers unlimited space. For larger photos or video you can pay for Google Drive, which will run you $2 for 100GB of storage.
Apple iCloud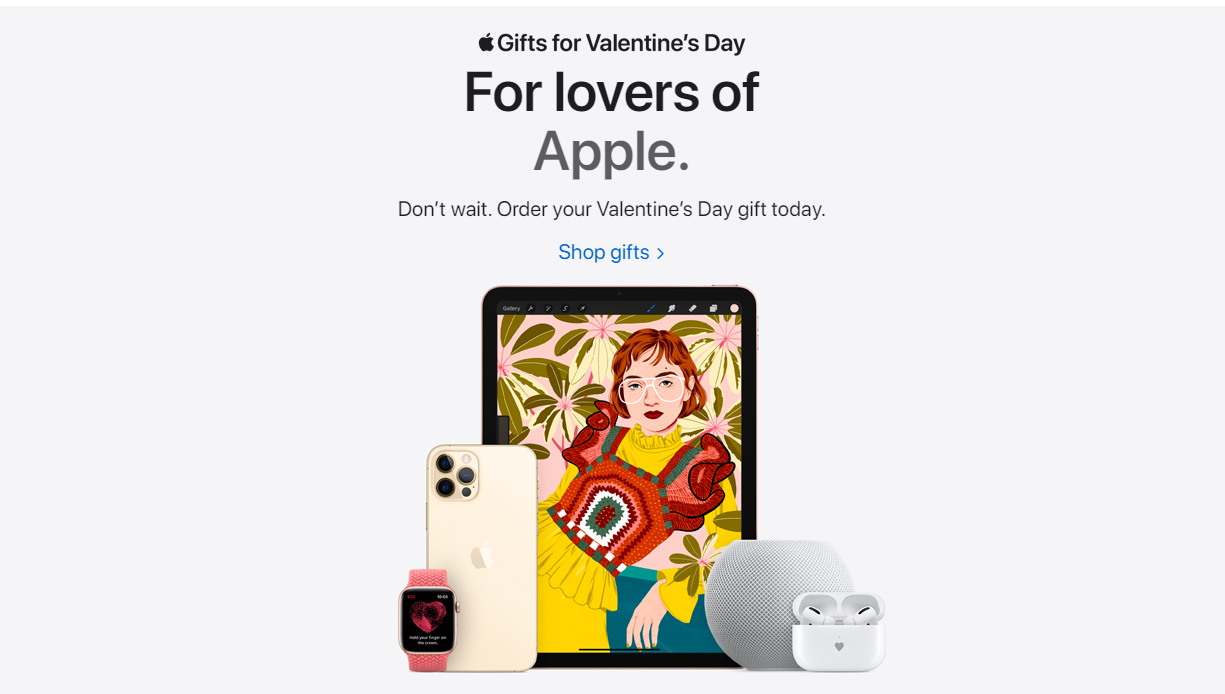 Apple iCloud works great with Apple Photos software on Macs and iOS devices. It works just ok on a Windows machine unfortunately. You can upload photos for free with 5GB of space and share them online so they can be viewed can be viewed in Apple Photos or on a web site. You can tag photos with names and also locations. If your friends are iCloud users, they can also add their images. Apple Photos will also try and group images with similar faces much like you see on your fancy iPhone 12.
If 5GB isn't enough, Apple will give you 50GB for $0.99/month, 200GB at $2.99/month, and 2TB at $9.99/month.
SmugMug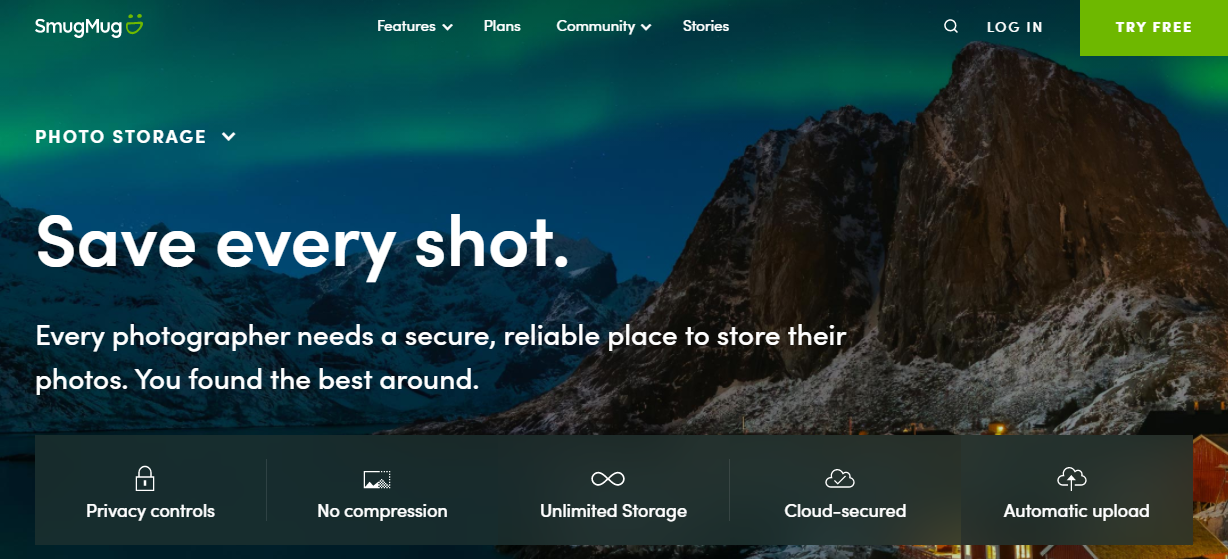 SmugMug is super focused on a beautiful aesthetic and offers a great place to showcase you photos. Much like PicPack, you get a custom homepage and a bunch of pre-designed templates to make that process easy. SmugMug charges more than the other websites mentioned here and there is no free offer. The entry level of SmugMug costs $7 per month and goes all the way up to $360/year for the Pro plan. With the Pro Plan you can sell your photos online.
Although it may be more expensive, you do get unlimited storage of photos ( with a maximum of 150MB for each photo ) and 1080p for videos. You also get a good set of tools for editing that are easy to use but give you plenty of power. Those tools are perfect for fixing most issues with your photos.
Dropbox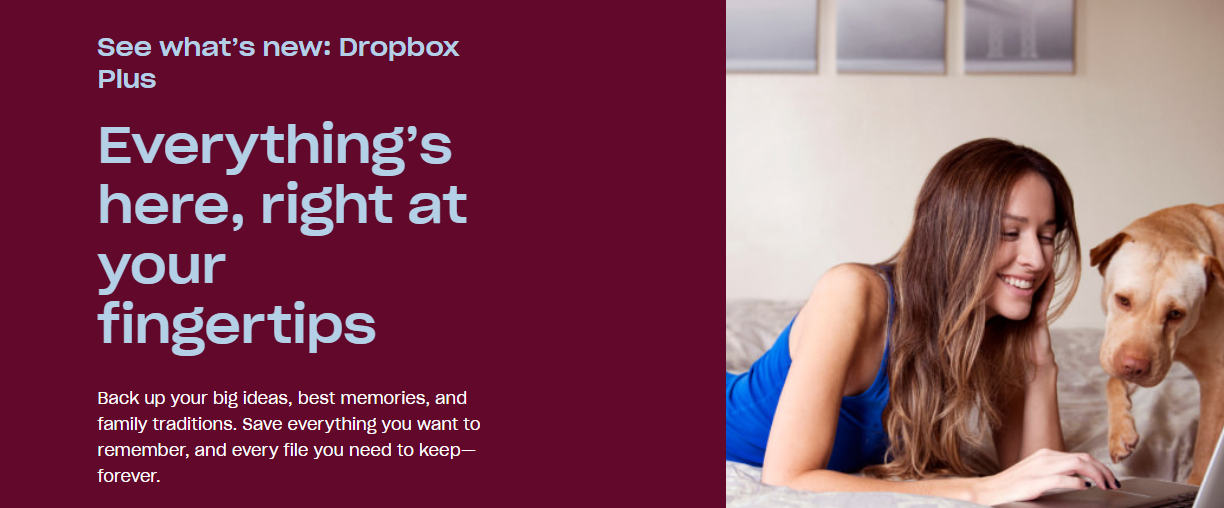 Dropbox offers great photo storage, and has iPhone and Android apps that automatically sync your photos to the cloud. You can also upload photos from your laptop or desktop. Once photos are in Dropbox, you can make and share slideshows that anyone can access. You can also share the photos directly with users of Dropbox.
What Dropbox does lack is the ability to easily print, tag, and edit photos. Because of this, Dropbox is probably good for people who want to simple back up images, but not for those who want to organize and edit their photos.
Dropbox offers a free plan up to 2GB. If you want up to 2TB that will run you $9.99/month. If you want even more ( Who needs more than 2TB? ), the Pro Plan gets you 3TB of storage for around $17/month.
Photobucket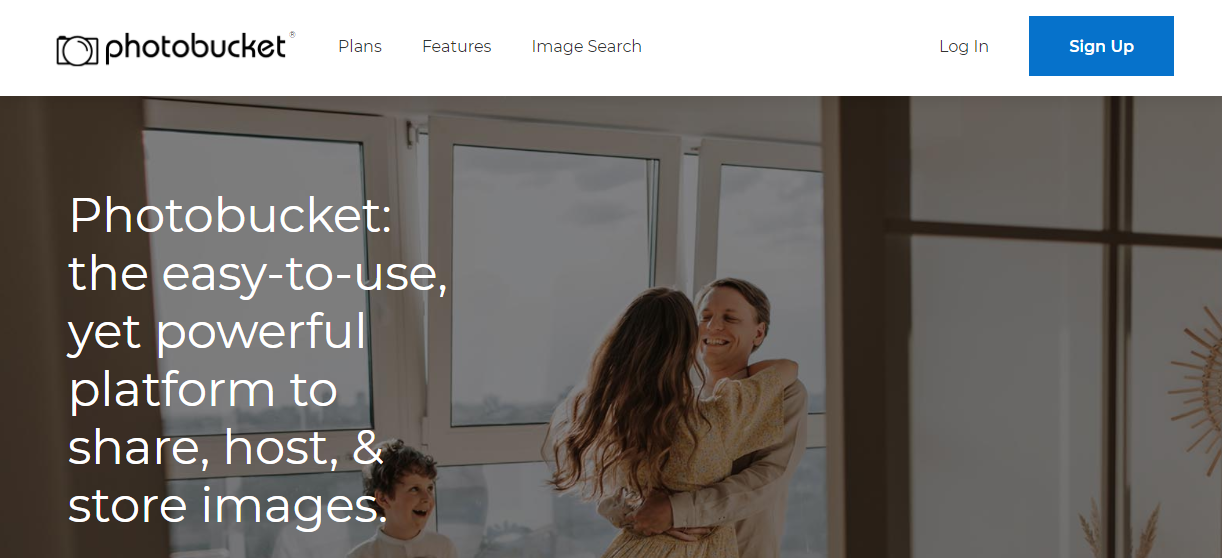 Photobucket offers photo storage for 250 photos for free, with the downside being there are ads that include rather annoying pop-ups. There are three packages if you don't want ads/ Beginner at 25GB of storage for $5.99/month, Intermediate at 250GB for $7.99 a month and Expert with unlimited storage for $12.99/month. If you pay for a year up front, you get a better deal the that goes down a few dollars a month.
Photobucket does have a wide range of editing tools that we found were very easy to use. It's no Photoshop, but we think it allows you to do some pretty powerful editing.
After editing your images, you can organize them by adding tags and grouping them into albums. There are also stories which is pretty cool slideshow of photos and text. They also do a good job of selling prints. You can buy individual photos, books and even phone cases and coffee mugs for grandma.
How do I choose the best solution for me?
When you are deciding where you might want to host your images and videos, you might want to think about the following?
Quality: Can you download your images and videos later and not have them compressed?
Cost: You should be able to store a lot of photos for a very reasonable rate.
Easy to use: You shouldn't have to download a app or go through a complicated signup process to upload and share images.
Ease to find: Sorting and searching for photos by tags and dates should be easy, particularly when you have thousands of photos.
Sharing: A good app should make it easy to share your photos with the world.
Print: If someone loves your photos, is it easy to print them to a book?
So what is PicPack?
PicPack is designed for collecting and viewing photos from groups of people. Not just your friends and families, but from people that are not connected on social media. It is perfect for gathering photos and videos from weddings and conferences and sporting events.
You can collect and view 100 photos and videos absolutely free. No credit card required. If you want more photos and controls, there are many affordable options available. We think after trying it, you'll agree that PicPack is the easiest solution for collecting and viewing photos and videos for groups of people at family reunions, trade shows, large parties and everything in between. Try it out by clicking the button below: