Family reunions are an great way to catch up with relatives you don't get to see often and to exchange your family traditions and history. They also a great way to be reminded about 'The Incident' starring your late Uncle John.
The team at PicPack also thinks family reunions are a perfect opportunity to share photos and videos, both from the past as well as the day of the event. These photos and video are priceless and a strong part of your families story.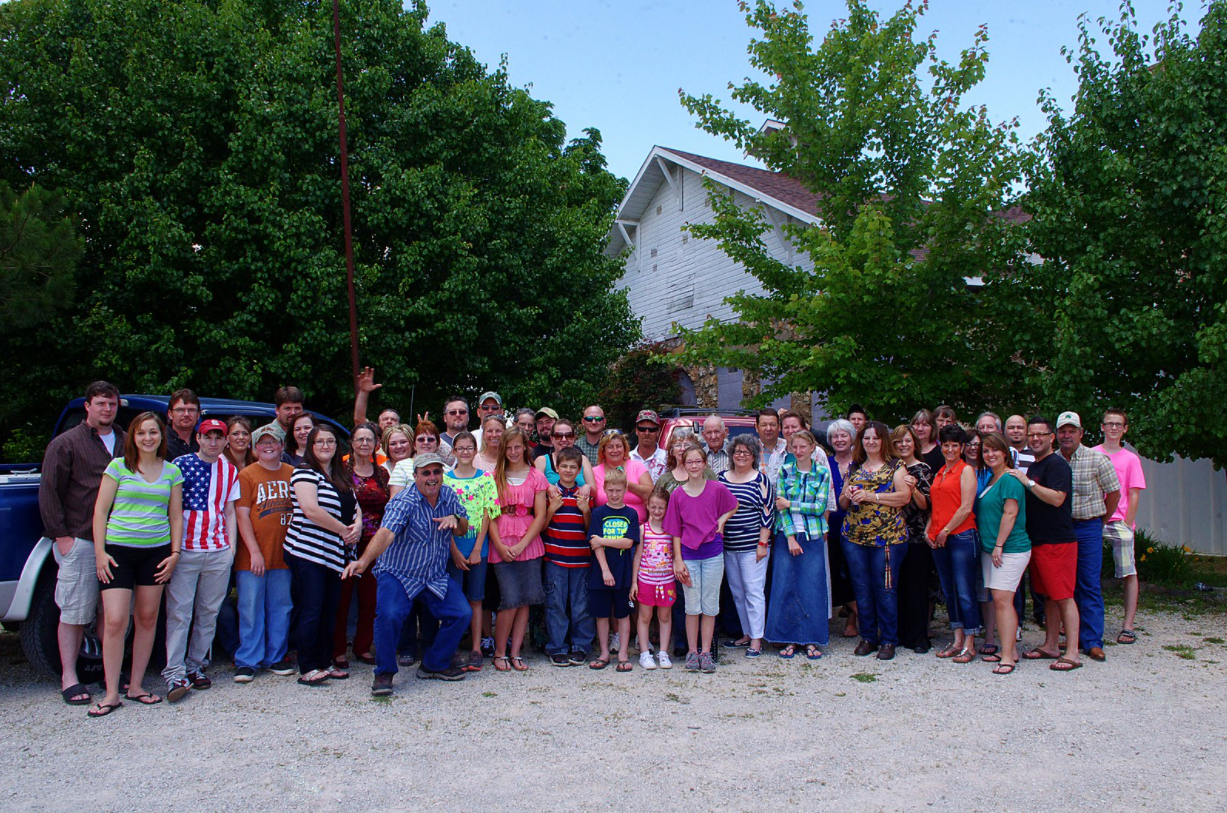 For past generations, there might have only been one or two family members with a video camera at a reunion. In 2021, everyone has a mobile photo capable of taking amazing pictures and videos. Cousin Mark and Aunt Judy both consider themselves professional videographers.
For the organizer of the family reunion, collecting and sharing these photos has always been a bit of a challenge. Not everyone is connected on Facebook. The younger generation refuses to even use Facebook. Grandpa Joe has no idea what Cluster or Instagram is. There simply isn't an easy way to collect and share photos from everyone in your extended family.
And that's where PicPack comes in. PicPack is the easiest way to collect, share, and view photos and videos at your next family reunion. If your family members have a smart phone, they can upload and view photos. They don't need to signup or download a app.
How does PicPack work for Family Reunions?
1
Sign Up for PicPack
You can signup for PicPack with only two clicks using your Google Account or mobile phone number. That's it. We don't need to know anything else about your eccentric family or the details of the event.
2
Create a personalized link
Create a personalized name for your family reunion. PicPack will automatically turn this into a personalized URL that you can share with your family members. If your family name is Smithers, your personalized URL might be https://picpack.app/smithers-reunion-may-2021
You can personalize your PicPack by changing the font, color, and background image to suit your families style.
Decide whether or not you want to provide a password your family will enter before uploading or viewing photos. This is a optional layer of privacy that helps some families feel more comfortable.
As the reunion organizer, you can also decide if you want to approve photos and videos before posting to https://picpack.app/smithers-reunion-may-2021. Cousin Willie has always been a little…..risqué, and you may want to make sure you approve before posting his photos or videos.
3
Share your personalized reunion link
You can share your personalized reunion link with your family members before or during your reunion. You may want to share that link a few weeks before the reunion so that your family can upload photos and videos prior to the event. That way, on the day of the reunion, your family can reminisce about the photos and videos that are already posted on your reunion PicPack.
Another great way to collect photos and videos on the day of the event is through secret 6 digit codes. You can print flyers directing your family to go to https://picpack.app and enter a code like 'YWWFD' . This is a easy way to avoid Grandma having to type the entire personalized link of your reunion if she lost your email. Additionally, PicPack will create a printable flyer for you that contains both that secret code and a QR code. This is an even easier way for your family to view and upload photos.
4
Collect Photos and Videos!
Whether before or during your reunion, your family can quickly go to your family reunion PicPack and easily view and upload photos and videos. No app downloads are required. No lengthy signups required. If you decided to add a password to your reunion, that's the only time they will need to enter additional information.
As your family uploads photos and videos, they will automatically be added to your reunion PicPack. If you have access to a television, computer, or projector, you can also display a slideshow that will update as your family members upload their memories. This can serve as a photo booth and a fun activity to really get your reunion going.
After the family reunion
Once your have said your goodbyes and headed home, you can quickly download all the photos and videos shared by your family. They will be downloaded into a ZIP file containing all the original photos and videos with their original resolutions.
How can I start collecting photos for my family reunion?
You can create a personalized family reunion PicPack with 100 photos and videos absolutely free. No credit card required. If you want more controls or photos, there are many affordable options available. We think after trying it, you'll agree that PicPack is the easiest solution for collecting and viewing photos and videos at your family reunion. Start gathering your families memories now by clicking the button below to get started: